Discover our blog and check out what's Under the Hood at JD Collision!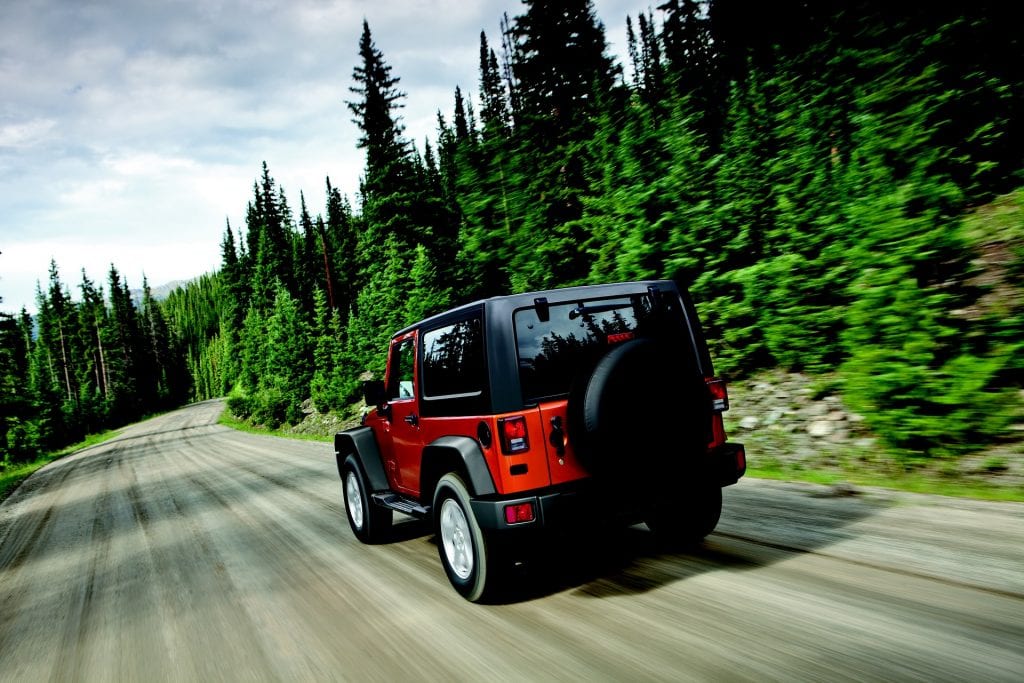 2019 Best Trucks and SUVs Built For The Canadian Climate
If you're in the market for a new ride in 2019, there are some super cool new trucks and SUVs that have hit the dealerships in the past few months. Check out our picks of the 2019 best trucks and SUVs!
Not a car junkie? Suffice to say there are lots of fun new bells and whistles that go along with new under-the-hood engineering.
AWD Comes Standard on 2019 Best Trucks & SUVs
Winter lasts a long time here, so AWD (All-Wheel Drive) vehicles are a necessity for most of us. The old-school four-wheel-drive train has pretty much given way to the more technically elegant AWD. This means that the car is smart enough to sense how each individual wheel needs to respond to road conditions. For those of you who've had to stop and manually shift into four-wheel mode and then forget to switch back, this is a very good thing.
2019 Ford Ranger Truck
Everything old is new again, and the new Ford Ranger, relaunched for 2019, is a prime example.
Ford stopped production on this mid-size gem in 2011, shutting down decades of history. The Ranger was a 1980s replacement for the 1950s Ranchero--the original "party in the front, business in the back" sedan/truck hybrid.
Just because Ford quit making mid-size trucks didn't mean the demand disappeared. The Toyota Tacoma filled that gap on the market and has been the go-to truck for a generation.
Well, there is a new Ranger in town, and Tacos beware. This new model sports a turbo engine that features 310 lb-ft of torque. It's a high-performance engine that's comparable to a Mustang, but not a ride that's going zero-to-sixty in ten seconds. It does have a towing capacity similar to the F-150 (max 7500 lbs).
The Ranger's trim package is a nice combination of stylish and tough, with all the mod cons. There's blind-spot monitoring, lane departure assistance, and a wide range of off-road assistants — all for under around $40,000 CAD for the fanciest version.
2019 Jeep Wrangler
The Jeep Wrangler is the iconic SUV; it's been 70 years since the first Jeep rolled off the assembly line for civilians (they were practically the official vehicle of WWII).
A brand-new 2019 Wrangler looks a lot like it's forebears. The boxy frame and grille are still there. The interior of the Wrangler is fairly utilitarian from a cosmetic standpoint; this isn't a luxury ride dressed up with off-road capability.
This Wrangler is a serious go where the pavement ends. Engine options range from a 2.0-litre powerplant that provides 270 hp and 295 lb-ft of torque to a 285-hp 3.6-litre V-6 engine. In laymen's terms, this is a Jeep that's built for serious off-roading. Going through sand? No problem! The drive train keeps you going on to your destination.
There are a couple of downsides to the Wrangler. First is the sticker — over $30,000 CAD for a base model isn't cheap. And since the initial safety rating of this newly redesigned Jeep was poor — one star from the Euro NCAP crash test — buying this SUV might be an exercise in optimism.
2019 GMC Sierra Denali
If the Wrangler is industrialized and made for tripping over trees, the GMC Sierra Denali is the truck you'd take out to dinner and be proud to hand the keys to the valet.
This is a truck for the family. It's got all the hallmarks of a hard-working GMC truck with an interior that's made for hauling the kids.
First, the truck specs. It's a big truck, with a big engine that can haul a big load — up to 12,200 lbs — with ease. Plus, all the modern technology you'd expect with a luxury truck.
The best thing about the new Sierra is the tailgate or the GMC Multipro Tailgate, that's been the beauty queen in all the pre-market advertising for the truck. It's also the rare feature that actually lives up to the hype. It's a three-part gate that drops all the way down for easier access to the cargo bed, and it can fold back to make a step up into the bed.
On the other end, the Denali is a rolling entertainment centre. Navigation is standard, and there are lots of USB ports for everybody to charge their devices. WiFi is available with a subscription, but the GM Intellilink system and 8-inch screen are included. There's a nice app selection including, ApplePlay, and Android Auto. An optional display on the driver's side windscreen is available, with data directly in front of the driver.
All this detailing and technology comes with a hefty price tag — $58,000 USD for a base model, upwards of $70,000 for the fully loaded models. But for a family truck when the price isn't a huge consideration, the Sierra is a fine choice.
2019 Kia Sorento
Getting back to a more realistic price point, the 2019 Kia Sorento remains a favourite in the mid-market: midsize, mid-range, mid price.
The good news is that the Sorento had a minor facelift for this year. A nip to the front fascia, a tuck to the rear, and a new design for the rims. Its so subtle you've got to really look to see the difference in the 2018 model.
Inside, the sound system is upgraded to a Harmon Kardon system. There's three-row seating, and an increase in cargo space to 73 cubic feet with the seats folded.
The bad news, if there is any, is that the turbo-charged 4-cylinder engine has gone away. There are still a number of engine options available: four-wheel drive on some models, and Kia's torque-split button that keeps you going through deep snow or mud.
With a starting sticker of around $30,000 and more trim features than you'd expect in a base model, the Kia SXL trim model reaches close to $50,000 CAD. Still a far cry from the base Sierra.
Your Go-To Auto Body Specialists
JD Collision is not only your Bonnyville (780-826-2416) and Cold Lake (780- 594-5354) auto body specialist, we're here to help you figure out your best options for a new truck or SUV.
Whether you're dealing with replacing a totalled car or just ready for a new one, we've been effectively serving the community for over 40 years.